I was really stoked to join Electric Theatre Collective and The Line Animation to work on this job for which I was involved in different areas of the productions. It was a pleasure to discover their team and get to work with Sam Taylor and Bjorn-Erik Aschim,alongside the rest of the Line crew.
I came into the project to start working on character modelling / texturing on the characters.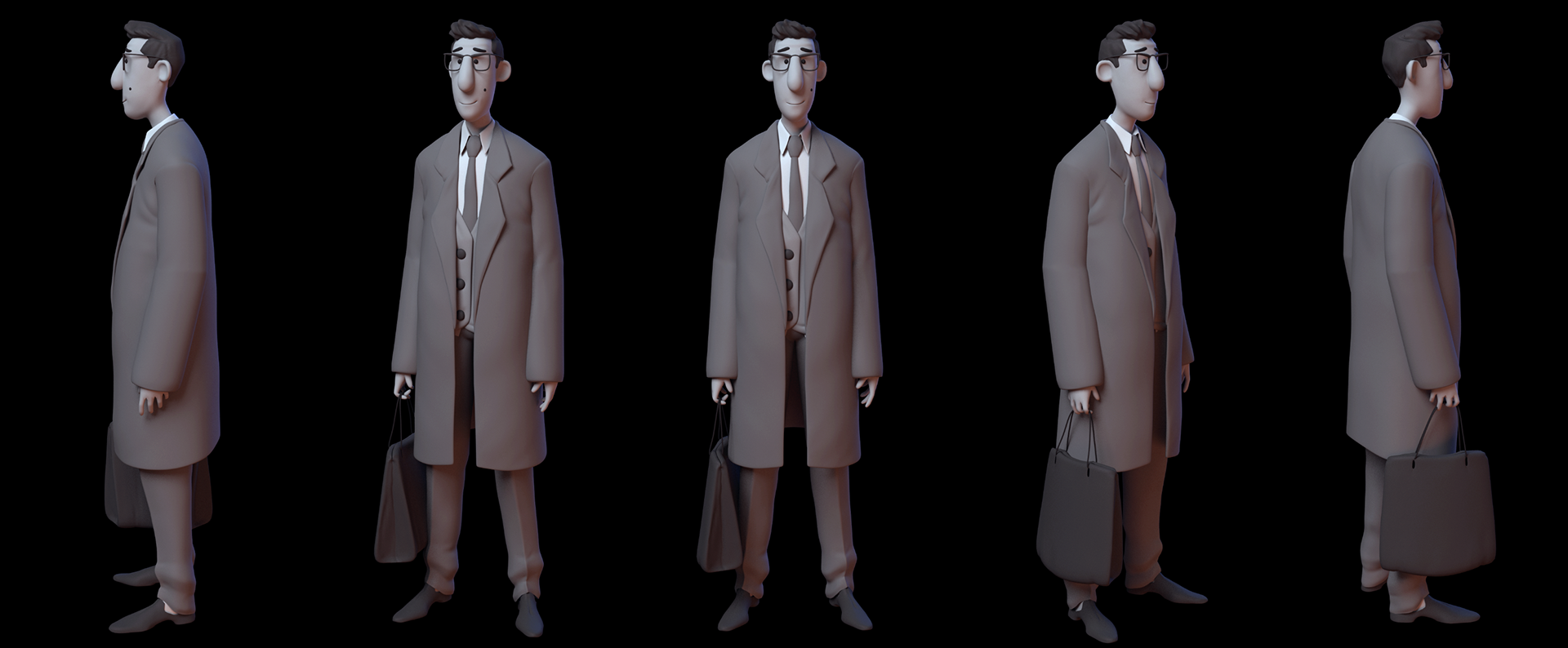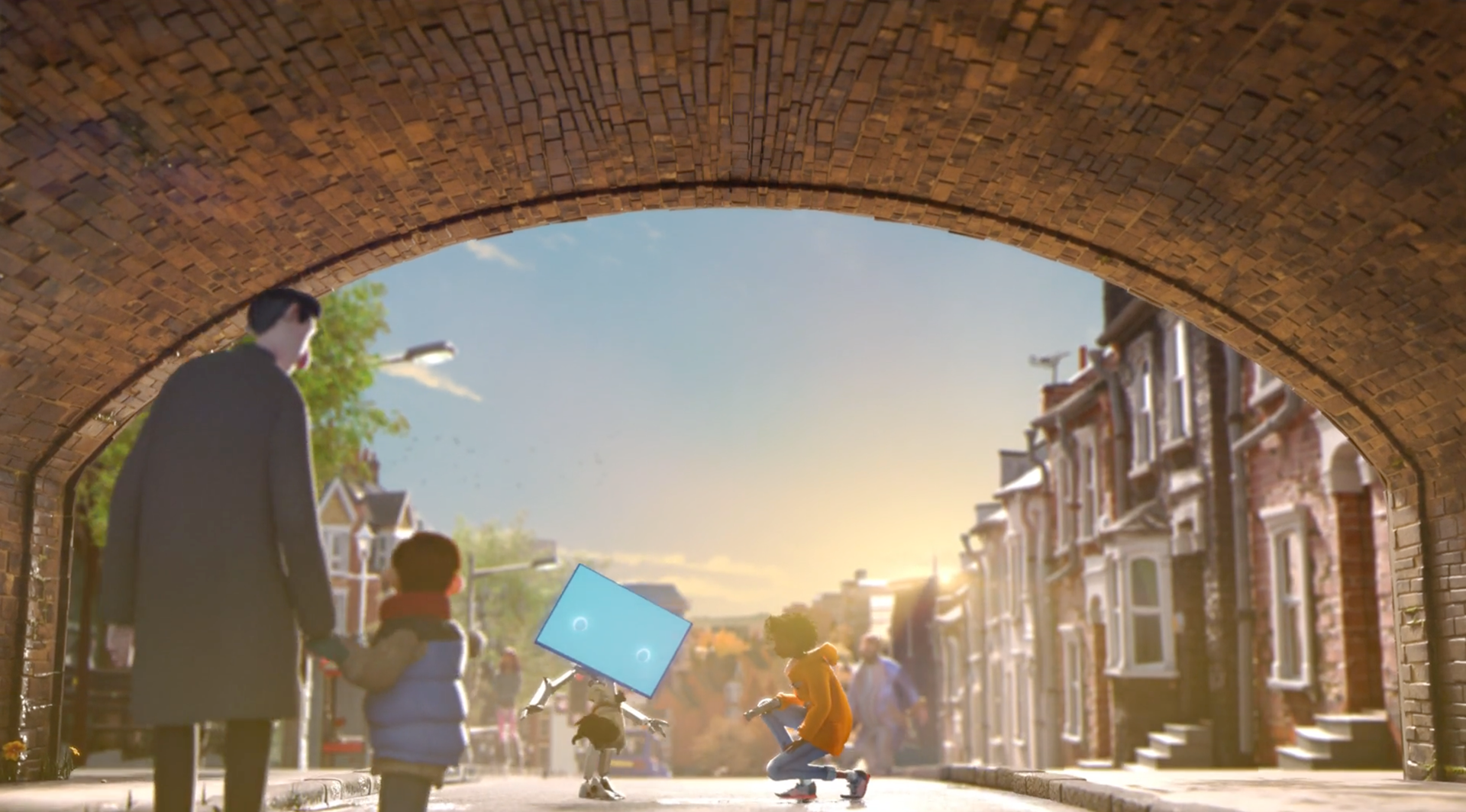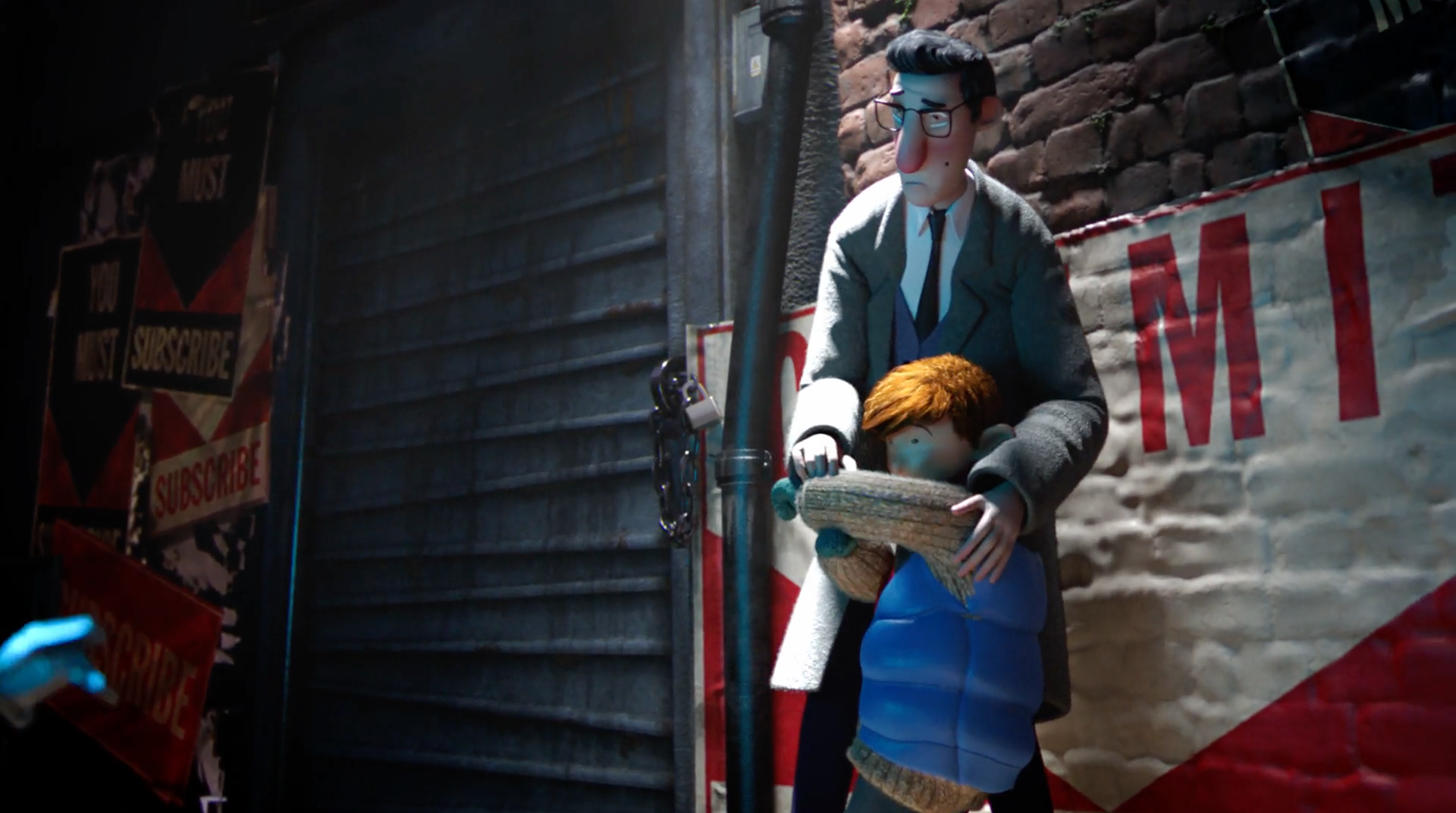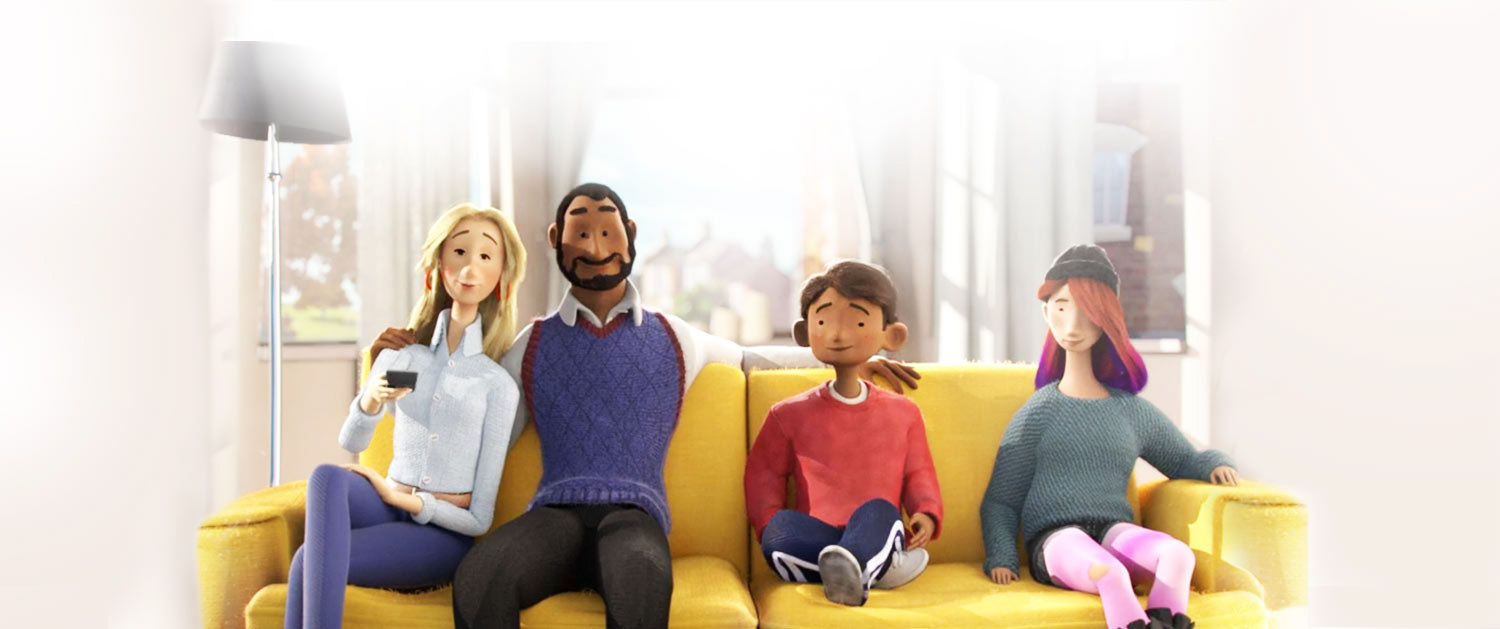 Working closely with Sam Taylor and Bjorn-Erik Aschim,
I started to create 2D animations look dev for the TV eyes, looking in different ways the TV could express emotions and expressions.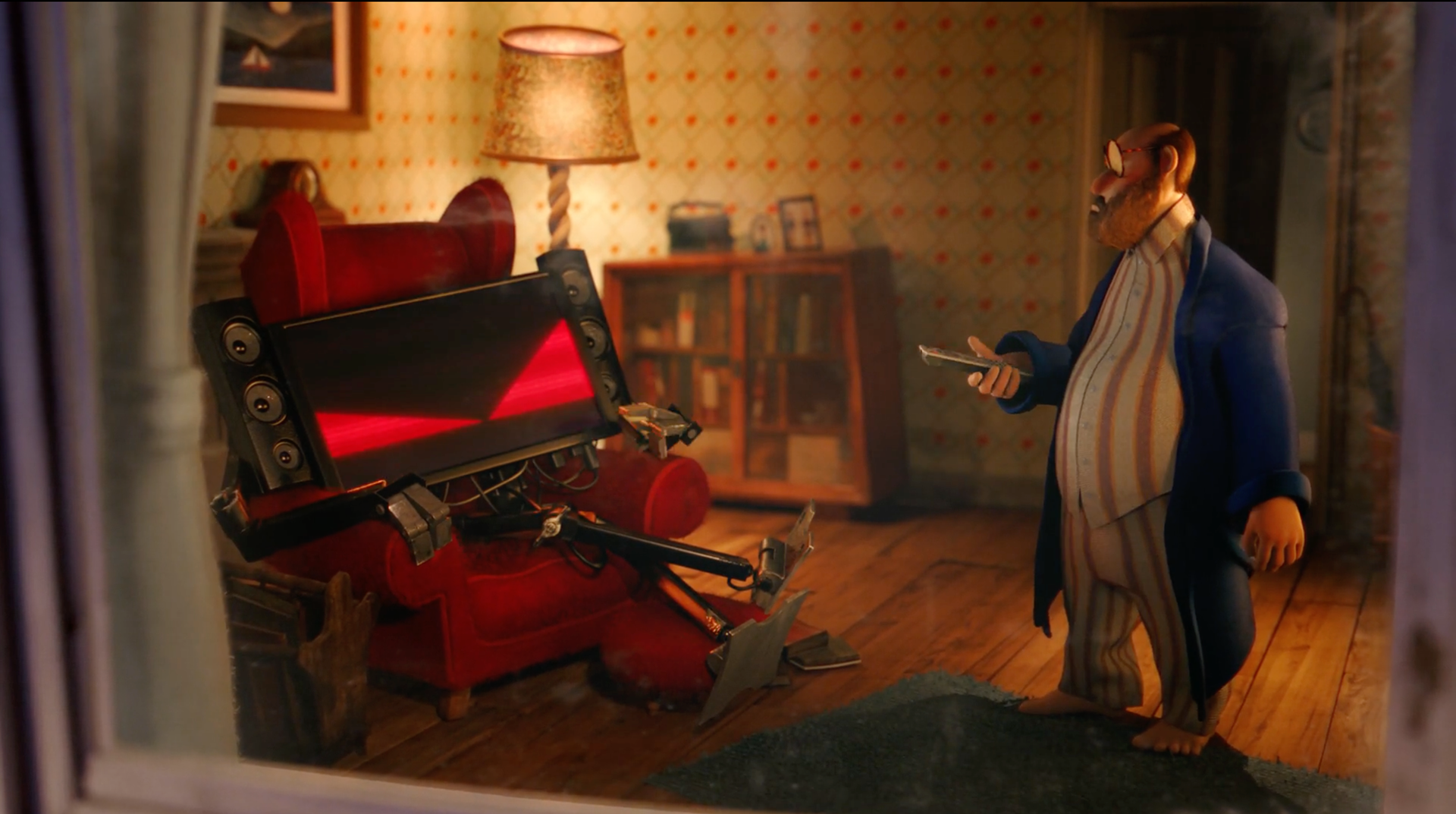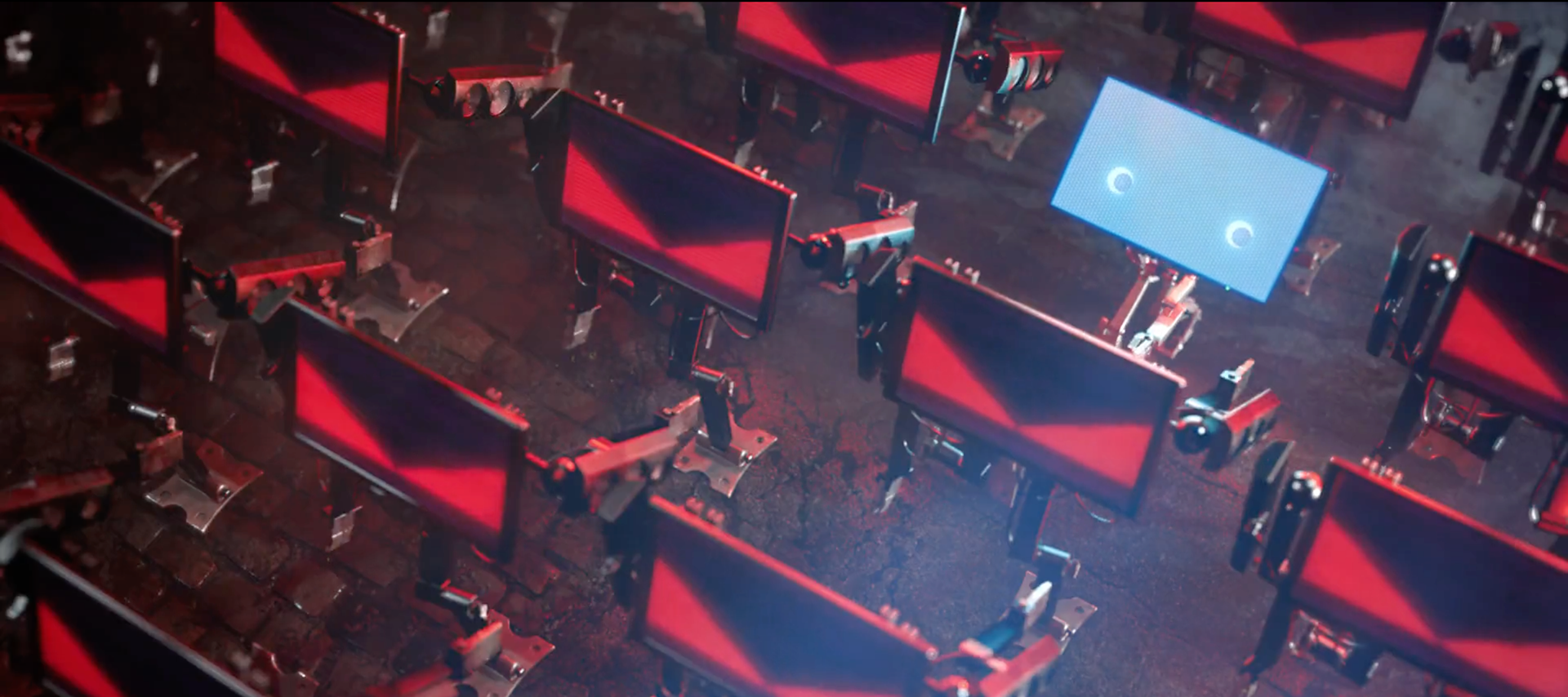 Parts of the director's approach was to get a beautifull stop motion feel to the piece, and they wanted to get the first water splash from the robot's foot to feel like a hand made piece.

Below, an awesome 2D animation by Tim McCourt ( The Line) to illustrated what they wanted to achieve in the ad
From there I moved into Zbrush to start doing the frame by frame modelling of every frame of the shot.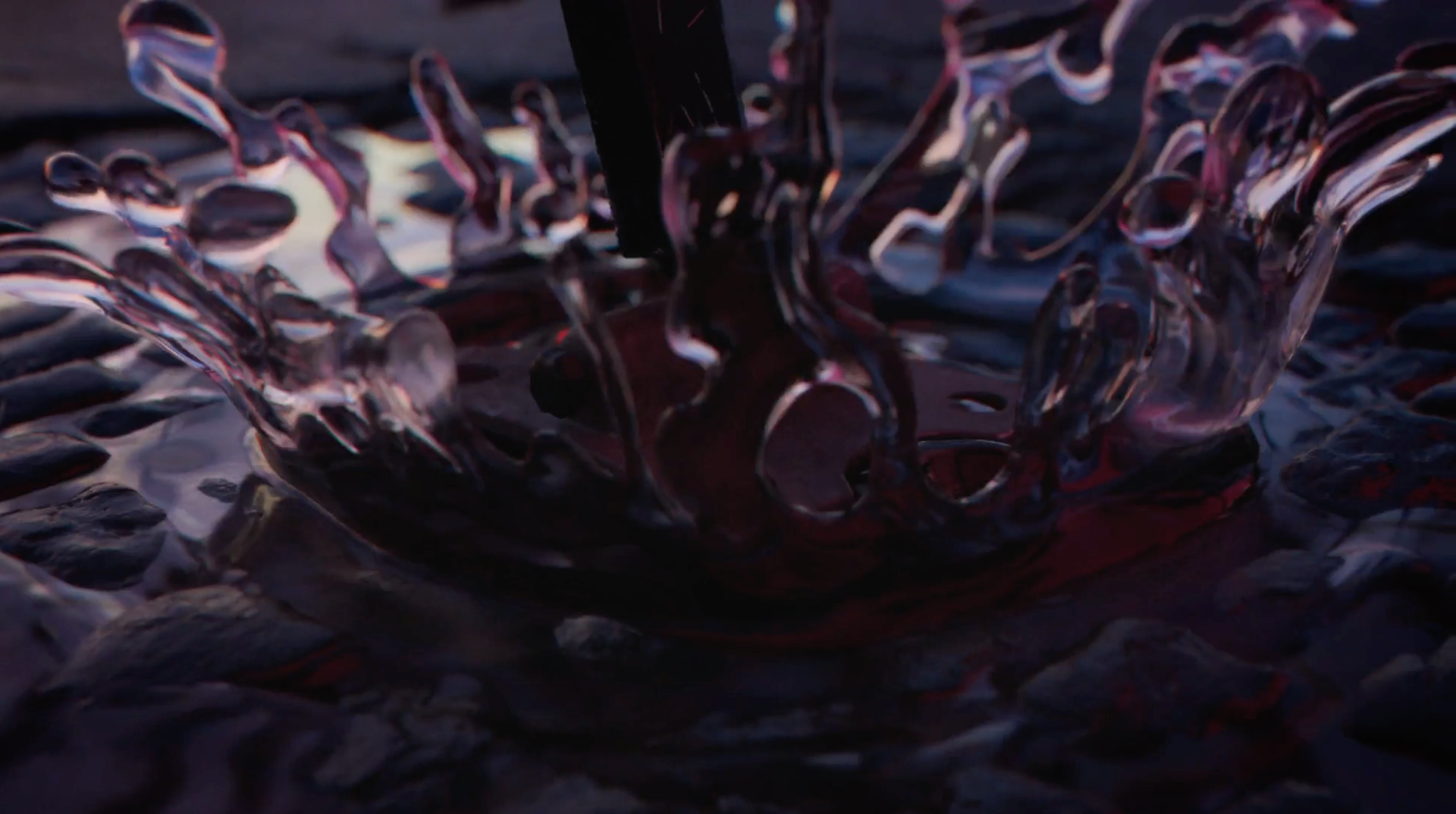 I was also involved in doing some research and small simulation of the breaking of the advertising board.
Below were my early 2D animation sketches to get a sens of timing. Followed by different sim tests.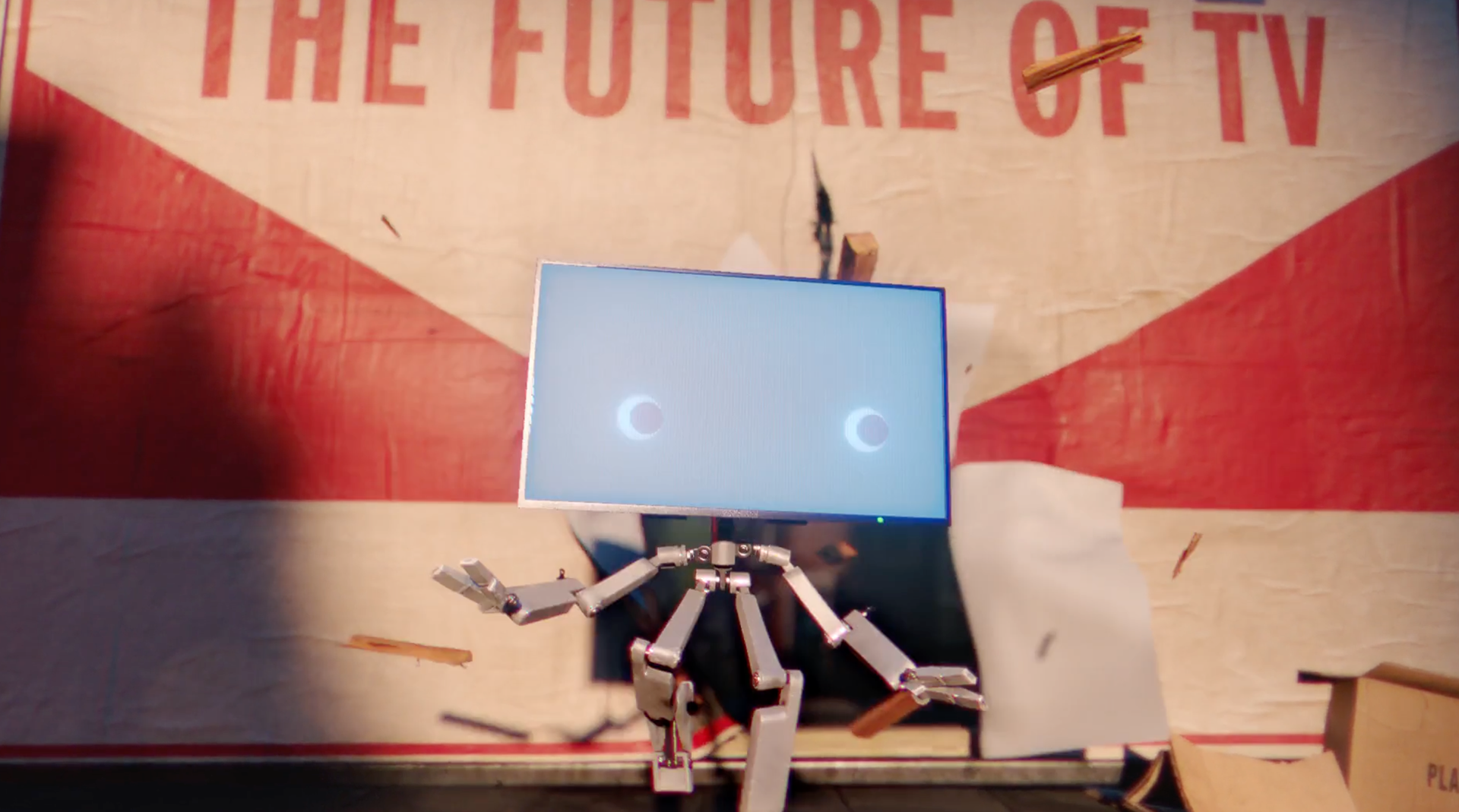 Finally I was asked to build the interface of the Freeview menu, based on provided references and working closely with ETC and the client , to get the look and feel right.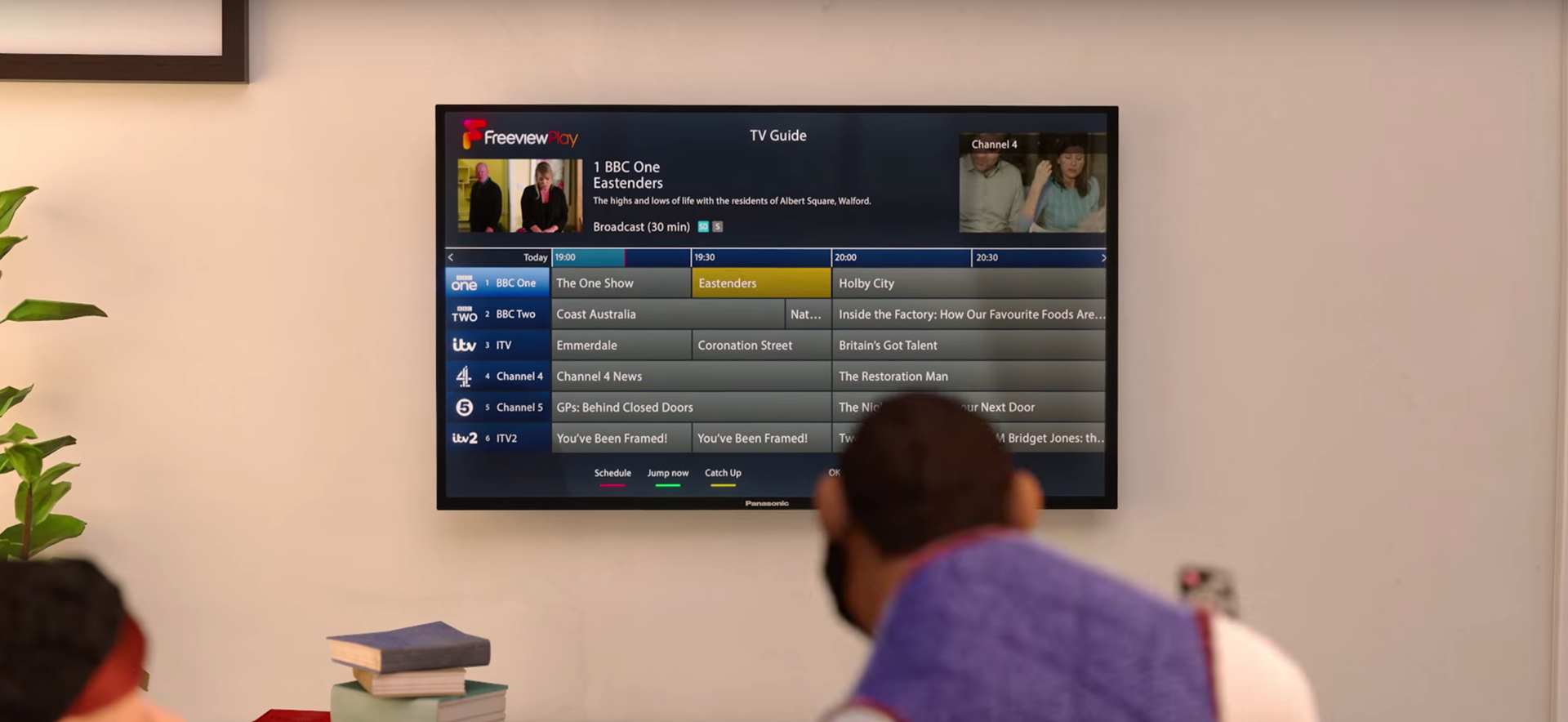 This job was one of the most enjoyable range of work I got to do this year and really enjoyed learning and spending time with the crew.
The story of three lost souls who find hope and friendship in a dreary world
Making Of at thelineanimation.com/freeviewsetyourselffree
Directed by: Sam Brown, Sam Taylor, and Bjorn-Erik Aschim
Made at Electric Theatre Collective electrictheatre.tv/
freeview.co.uk/setyourselffree
freeview.co.uk/freeviewplay
#setyourselffree
Credits:
Directors: Sam Taylor and Bjorn- Erik Aschim at The Line, Sam Brown at Rogue
Production: Serena Noorani at Electric Theatre Collective, Kate Hitchings at Rogue
Concept Art: Bjorn Erik-Aschim, Sam Taylor, Manddy Wyckens, Kristian Antonelli, Sébastien Iglesias, Neil Ross, Wesley Louis, Jonathan Djob Nkondo, James Hatley, Tom Flavelle, Fréderik Storm, Mike Shorten, Sylvain Marc,
Graphics: Max Taylor
Reference: Max Taylor, George Wheeler
Animatic: Adam Jeffcoate, Guillaume Cassuto, Sylvain Marc, James Duveen, James Hatley
Post Production Producers: Serena Noorani & Sian Jenkins
2D Leads: Taran Spear & James Belch
Flame Assist: Ant Walsham, Paul Wilmot, Andrew Stewart
Nuke: Bernardo Varela, Sherin Mahboob, Alex Grey, Alex Prod'Homme, Marco Baratto, Marko Perendija, Pat Wong, Chris Fraser
Lead CG:James Sindle, Dean Robinson, Remi Dessinges, Rich Thomas, Graeme Turnball
CG: Julien Soulage, Sergio Morales , Michele Fabbro, Deniz Cinar, Luping Shi, Hendrik Freuer, Annie Rowland, Oscar Hill, Francesco Pelosi, Baptiste Roy, Fran Saa, Laury Guitrand, Joao Peres, Max Van dee Merwe, Denis Bodart, Arnau Gilabert, Abner Marin, Greg Coehlo, Adam Lindsey, Pietro Licini, Alessandro Costa, Pete Colebatch, Mike Gilbert
Rigging: Jeroen Hooghoudt, Mikael Johansson, Paul Tempelman
Animation: Joffrey Zeitouni, Paul TemplemanJesus Parra, Anthony Vincent, Scott Bono, Aziz Kocanaogullari, Eduardo Castells
Lighting: James Sindle, Dean Robinson, Remi Dessinges, Rich Thomas, Graeme Turnball, Julien Soulage, Luping Shi, Hendrik Freuer, Annie Rowland
2D Animation: Tim Mccourt, Sam Taylor, Denis Bodart, Bjorn Erik-Aschim
DMP: Bjorn Erik-Aschim, Tristan Ménard, Nicolas Loudot, David Gibbons
Colourists: Aubrey Woodiwiss and Lewis Crossfield