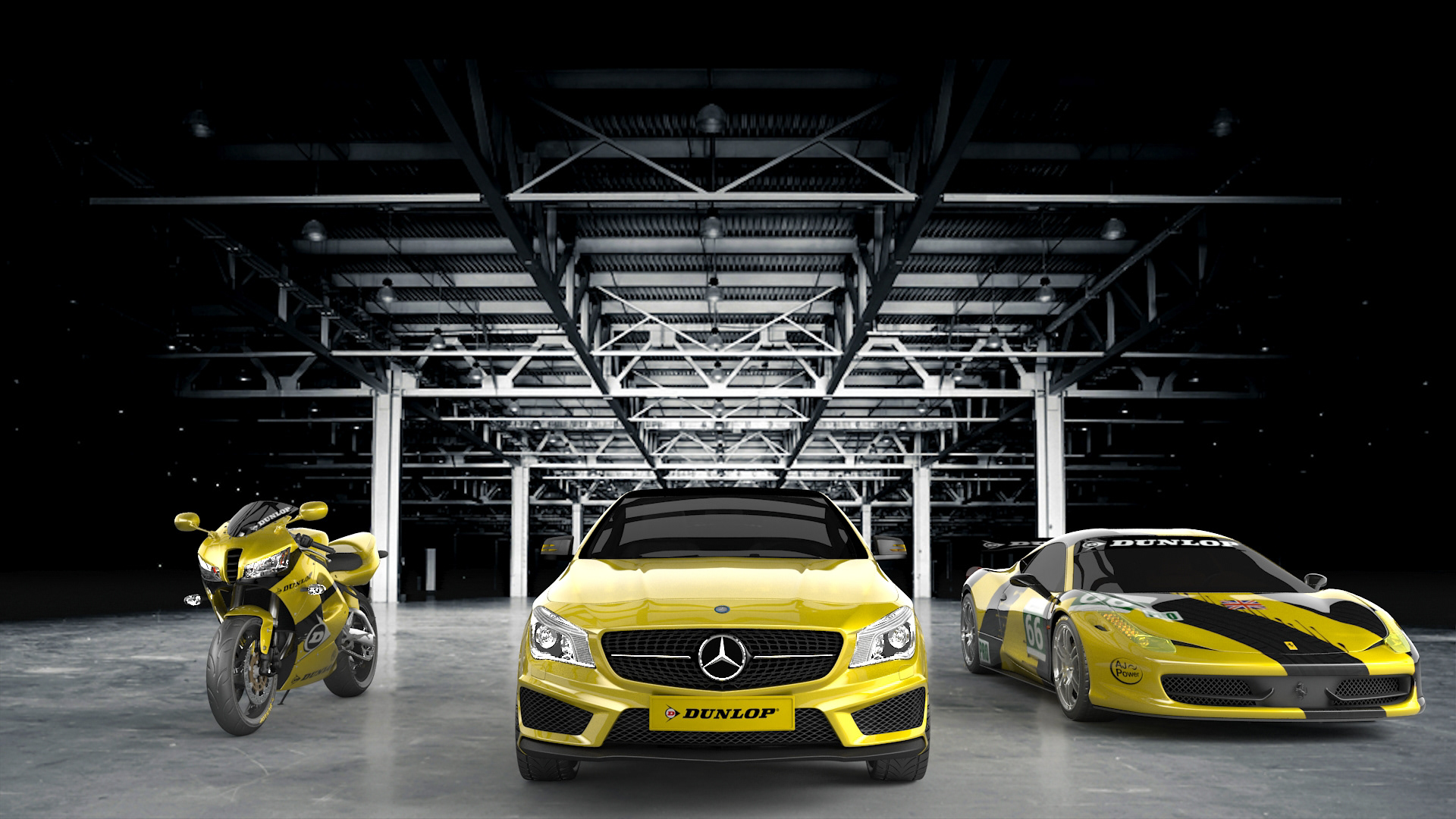 I was commissioned to create the Dunlop website landing page image. 
The goal was to showcase the 3 different types of Tyres they provide.
My task was to create this image, creating a realistic render of the 3 vehicles, and creating texture/shaders based on the Dunlop brand.
I also created 3D tyres/rims matching the official Dunlop racing tyres.